Gina Zuleger, MSTOM, Lic. Ac.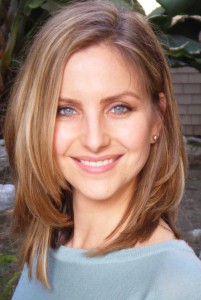 Gina is the founder of Creative Integrations, Inc and, with over 10 years of experience, Gina has earned a strong reputation for her meticulous study, highly effective care and heart-centered way of being.
Gina treats patients using the time-tested protocols of Classical Chinese Medicine and couples it with a functional medicine approach.
Within the Eastern medical modalities, Gina specializes in the use of  acupuncture, herbs, moxibustion, cupping, dietary therapy, and tui na (Chinese Medical Massage).
The "functional medicine approach" is the restoration of balance and function from a biochemical and physiological perspective.  This requires an understanding of the latest scientific research about how our genetics, environment, emotions, and lifestyle all interact with each other.  Involved in this approach is the use of pharmaceutical grade supplements, nutritional plans, and lifestyle guidance based on the patient's presentation, Western medical diagnosis, and/or additional labs drawn at Gina's request.
Truly, what sets Gina apart from most acupuncturists is her proficiency in both practical medicine and energetic/emotional work. Gina believes that although eliminating symptoms through various therapies and through taking a variety of pills (pharmaceutical and/or nutritional supplements) can be crucial steps to bettering our health, lasting healing only occurs when the core, root emotions are addressed.  This involves learning to truly listen to the physical body and becoming aware of the emotions and beliefs that continue to run in the background — and it is this running background that ultimately determines what we view as our reality and therefore our state of being.
As a persistent academic, Gina is equal parts educator & healer. She perseveres with patients to overcome their health challenges and realize the highest quality of life possible.
Gina graduated Summa Cum Laude from Pacific College of Oriental Medicine in San Diego and holds a Pre-Medicine Bachelor of Science from University of Wisconsin-Madison. Additionally, Gina has taken part in thousands of hours of on-going seminars, symposiums, and educational series.
Gina is a licensed acupuncturist in the state of California, and also successfully completed the National Certification Exam for Acupuncture and Chinese Herbs. (California License AC 10510.)
Click here to see a list of conditions treated with acupuncture/herbs
Click here for frequently asked questions about acupuncture/herbs